Coyote Ugly Saloon
The most famous bar on the planet. Period.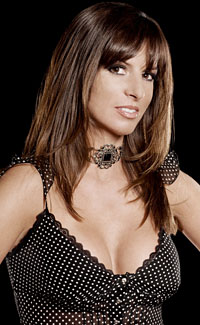 Liliana Lovell, Coyote Ugly Saloon Founder
Coyote Ugly Saloon is the most famous bar in the United States with 13 locations across the country. Coyote Ugly also has bars in Russia, Germany, Ukraine, Kyrgyzstan, and the United Kingdom, and will be opening soon in Canada and Mexico.
The original Coyote Ugly Saloon officially opened its doors on 1st Avenue in New York on January 27, 1993, and other locations followed.
Las Vegas: November 2001
New Orleans: January 2002
Tampa: April 2003
Austin: January 2004
Panama City: April 2004
San Antonio: July 2004
Nashville: December 2004
Denver: March 2005
Memphis: May 2006
Oklahoma City: June 2009
Destin: April 2013
Daytona Beach: August 2017
New York (14th Street): Opening June 16, 2021
Today, Lil resides in New Orleans. Although she is busy running her company, Ugly Inc., and jetting around the globe scouting new locations for Coyote Ugly, Lil can frequently be found at one of her bars around the country. She expects to see you soon.